Studio Daboo had the opportunity to showcase its collection at the skateboard shop Juhroen in Leiden, and the result was nothing short of spectacular, hence why from now on you will be able to purchase these special limited editions at Juhroen.
Juhroen is well-known in the local skateboarding community and is a popular destination for skaters, fashion enthusiasts, and anyone looking for high-quality streetwear.
Juhroen is particularly known for its selection of skateboards and skateboard accessories. The shop offers a wide variety of boards, from classic wooden models to more advanced designs with unique shapes and features. In addition to skateboards, Juhroen also carries a range of accessories, such as wheels, trucks, and grip tape, as well as skateboarding shoes and apparel.
Juhroen's expanded offerings, beyond skateboarding gear has become a destination for fashion-forward streetwear just as well. The shop carries a range of clothing from popular streetwear brands. Many of the pieces in the shop have an edgy, urban aesthetic, and there is a focus on high-quality materials and unique designs.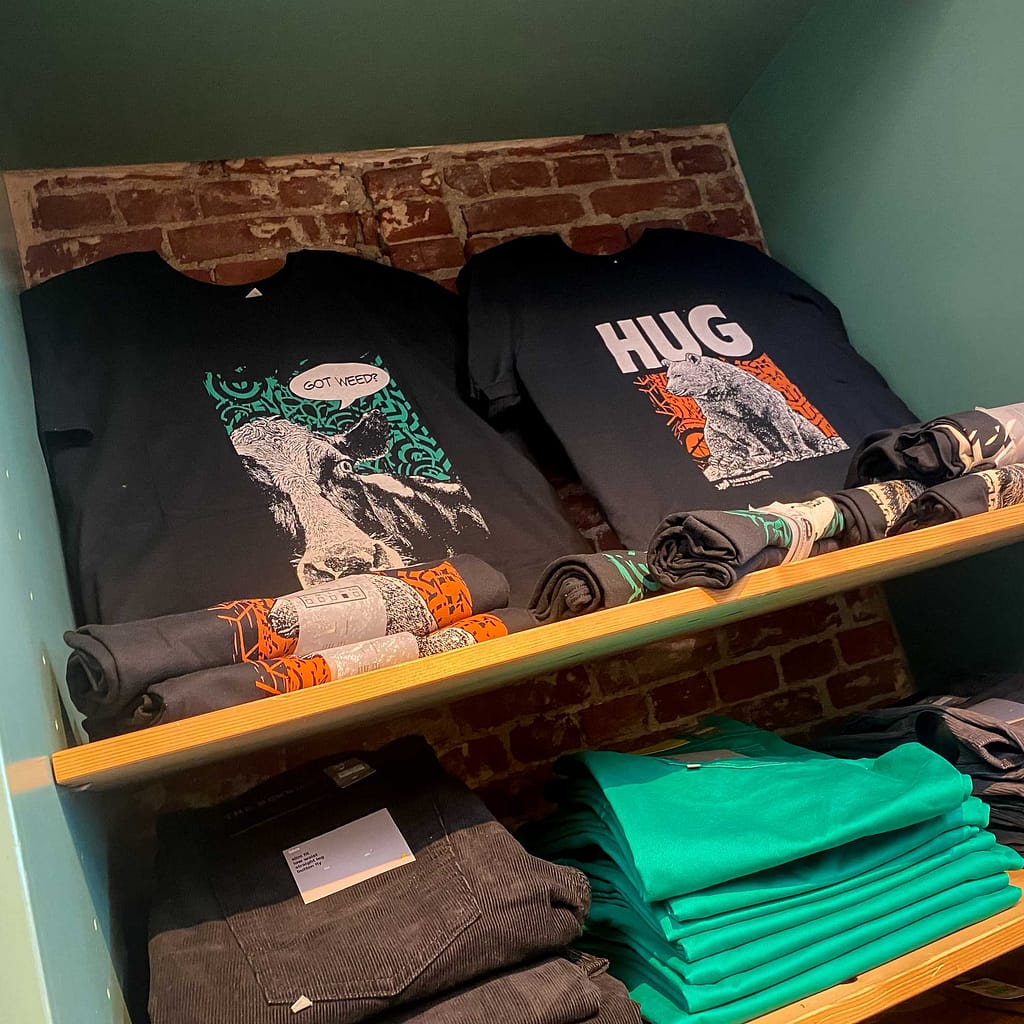 In respect to that one of the defining characteristics of Studio Daboo's limited edition apparel is its exclusivity. Producing only a limited number of each design, making each piece unique and highly sought after. This exclusivity, combined with Studio Daboo's reputation for quality and style, has made it a favourite among fashion enthusiasts and streetwear aficionados around the world.
Can say with pleasure that Studio Daboo's apparel found a prefect home in Juhroen's skateboard shop due to our mutual ideology and vision.

Inviting all to pass by if you're around and visit Juhroen.